Crumbling into Cultivation: The Journey Towards Your Authentic Self
As I look back on my spiritual journey, there have been many moments of my small, ego self hitting a wall. It felt like my world was crumbling all around me. It wasn't necessarily my world crumbling as much as my small, limited, ego self crumbling … and resisting crumbling at the same time. Shedding what isn't you is scary. You are moving into the unknown. Fear can either hold you back or set you free into cultivating a more authentic you.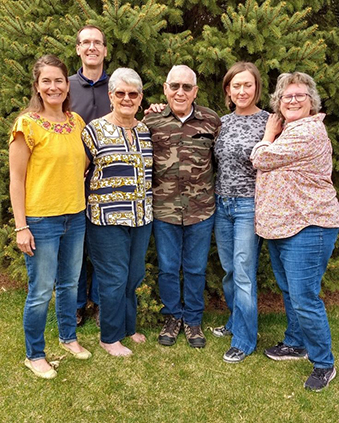 I recently celebrated my 43rd trip around the sun by spending a long weekend in Nebraska with my entire family. 10 years ago, I wouldn't have chosen that. This year I consciously chose to spend my day with my wonderfully imperfect family with the intention of showing up 100% as the authentic Mindy, not as any of them define me, but as the real me. It felt good….finally. I've been cultivating how I show up with my family for 20+ years and it is paying off.
Since my birthday, I've been pondering my decisions and my year ahead.
Interestingly, last night I dreamt about my college graduation. I was called up to speak and they introduced me as someone who crumbled in college and then completed strong. My dreamt self was initially offended by someone publicly telling the world that I had crumbled in college. Then something happened. I got my ego out of the way and owned that I did in fact crumble in college and then from the rubble chose to cultivate my authentic self to rise to the challenge.
This seems to be the story of my life: All is well, some part of me falls apart, I make a decision, I choose to align with my authentic self. Perhaps you can relate.
And so, I am sharing my intention for the year ahead: I'm refreshing and enlivening my authentic self…again. She's way cooler than my small self, I have more fun as her and she is bold, unafraid and ready for what ever lies ahead.
Falling Apart Isn't So Bad
You see, we all have cycles where it feels like we crumble, shit hits the fan and everything has to change. It is what we choose to do next that defines us, not the falling apart, but the putting ourselves back together—mindfully.
My first real crumbling happened as a 14-year-old freshman whose "friends" all of a sudden decided to ghost her and never talk to or interact with her again. That was a huge defining moment. I could go dark and think the world was out to get me and I'd never be good enough or fit in. OR I could choose to realize that other people don't define me and without them, it was easier to be mySelf, since I didn't have to try to fit in anymore.
As a sophomore in college, I had a huge realization that I had only gone to an engineering university to prove myself to my father and that my authentic self really didn't want to be there. Wowza! Again, I sat with the fear and the pain of this realization that my small self was crumbling under the weight of not being me and I consciously chose to define my experience of this engineering school and finished strong.
After getting laid off from a corporate job I really didn't enjoy I was faced with feeling rejected and not good enough. I could go get another sensible "real" job or follow my heart and open my own yoga studio to serve other people and help us all make better decisions by empowering our true, authentic selves.
15 years later when that work was no longer serving me but burning me out, I faced the fear of failure. I cried so much thinking about letting it all go. I had defined myself as a spiritual entrepreneur, yoga studio owner and teacher. It was one of the most difficult and painful decisions of my life. I had to let go.
Fear Has the Capacity to Point You in a New Direction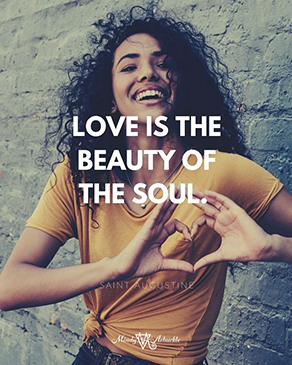 At every stage I have seen my crumbling moments of fear, pain, and loss eventually as guiding lights pointing me to what is next. It hasn't always been easy choosing my authentic self. Yet, disappearing into a fog of "ignorance as bliss", safety in the mundane and living in my comfort zone just didn't feel like a real option for me.
I have spent my life crumbling so I could shed the dead weight of that which is not the real me and learning how to love me enough to cultivate the authentic me.
In this crown chakra phase of my life, I am learning how to let my creative passions be guided by my authentic self. I'm leaning into trusting the universe in how I express myself, my gifts and serve others without depleting me.
Cultivation of the Authentic Self is a Choice
I am choosing cultivation in the face of fear.
And you can too.
It takes willingness to make this journey of the soul. Courage, faith, and persistence guide you towards your purpose and true identity.
Seeking approval, validation, praise and love from others makes you shape shift and become the person others want you to be.
Learning to own your worth and seek these things from within leads you towards your truth and your empowered, authentic self.
Alone, it can feel so hard, nearly impossible to accomplish.
With guidance and loving support, anything is possible.
Revitalize YourSelf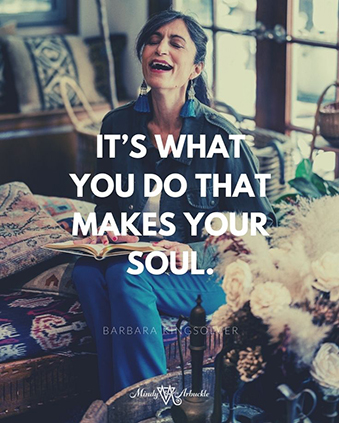 I often share love and gratitude to the guides and coaches I've had along the way in my awakening. They have helped me piece together valuable nuggets that have allowed me to cultivate myself faster than I could have on my own.
Cultivation is something that you must choose because you can either break down or break through in life. If you break down, you are listening to your small, fear-based self. If you break through you are listening to your empowered, authentic self.
Either way, you are making a choice. One is conscious, one is not.
Which will you choose?
There is no judgement for the choice you make. If you are ready, you are ready. If you are not, you are not. No biggy. You are loved either way.
When the shift happens to being ready and you feel lost, that's when finding a coach or a guide can help immensely.
As a holistic coach, I help you look at your life through multiple lenses so you can see more clearly the limiting patterns and the opportunities you have to positively move towards your authentic self.
Every step you take along this journey empowers your soul to live more fully in the present and love the person that you are. You are a unique gift to this world. It may be time to step into your power by honoring the fear and the moments you crumble without being deceived by them.
You are more powerful than you give yourself credit for.
When you are ready to claim that power, schedule a Dynamic Inner Alignment Coaching Session with me to see if working together would benefit you and your expansion. The session is free and highly valuable. You'll walk away understanding your dreams, what keeps you from attaining them and have a path forward to clear the way to your fulfillment.
Your Decide the Soul's Journey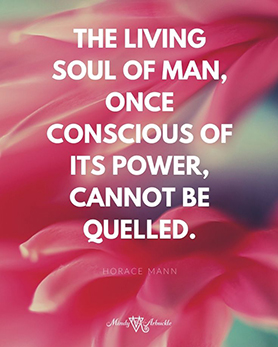 It is up to you to care for your soul because it is the link between your spiritual and physical realities. Everything you encounter impacts your soul. Learn to care for your authentic self so you can keep yourself in an awakened state. This helps you avoid hardships such as depression, anxiety and other mental health problems. Truly, it is up to each of us to fill our lives with joy, happiness, abundance and love to live a nourishing life.
Remember, the goal of life is to develop and cultivate your authentic self. Rise above the toxicity and bad vibes to stay connected and true.
With Great Respect and Love,
Mindy
---
---